FONDLY, COLLETTE RICHLAND | 2015
ROLE: MOVEMENT COACH
DESCRIPTION - PERFORMANCE STILLS - VIDEO EXCERPTS- SELECTED PRESS
Elevator Repair Service joined forces with playwright Sibyl Kempson to create a new original play, a co-production with New York Theatre Workshop. ERS performer Mike Iveson composed the score and accompanied the production live on piano.
Synopsis:
While eating a quiet dinner at home, Mr. and Mrs. "Fritz" Fitzhubert (along with an uninvited guest) are summoned through a mysterious tiny door in their living room. On the other side, they find themselves in a phantasmagorical Alpen hotel where forgotten religions seep in through the cracks in the walls. Lost relatives, conniving employees, and chatty society ladies awaken their mysterious ancient selves and lead them on perilous hikes that will leave their lives forever altered.
Work as Movement Coach entailed collaborating with the company to translate unlikely sources into group movement material, devising counts and choreographic shape, coaching solo performer on selection, shape and performance quality of his movement sequence (Crampus dance), and giving performance notes.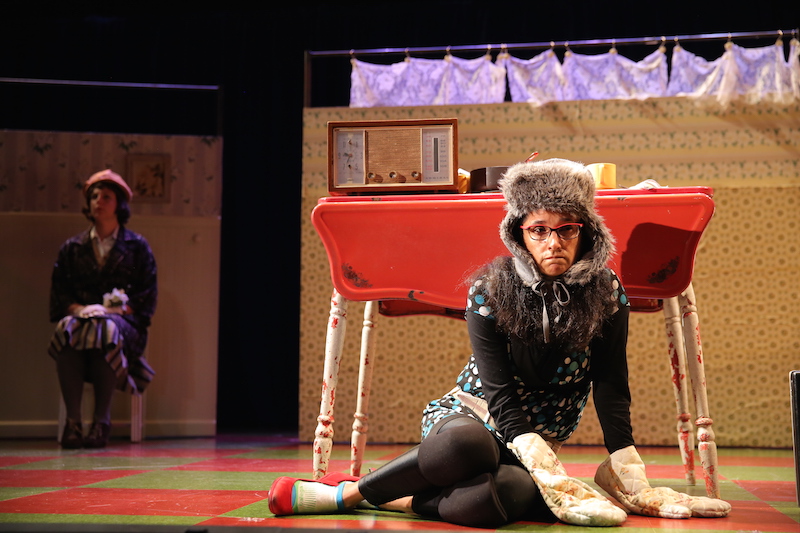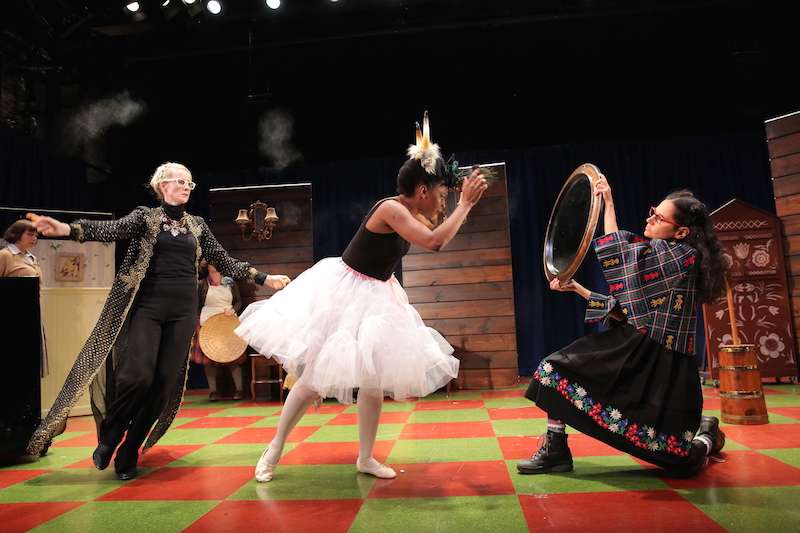 VIDEO EXCERPT / Promotional trailer
VIDEO EXCERPT / Dance with its lead-in, from near end of piece